Brick Pavers Walkways
Brick pavers are versatile and can be used to achieve many visual effects in the construction of walkways and driveways. Domenico Brick Paving has many years of experience and can design and build a brick walkway or driveway within your budget to accent your home. Brick pavers come in many styles, colors, and patterns to accommodate any type of landscape design or look desired.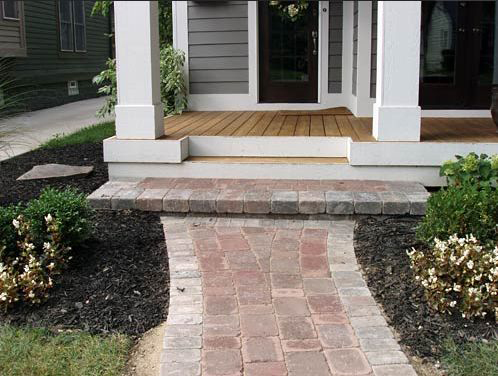 In addition to a wonderful looking lawn, a brick walkway or patio can really add to the decor of your outside living space. Consider stone walkways and edging or driveways, patios and decks.
Your car doesn't have to be the only intriguing item about your driveway. The driveway itself can be eye catching. While Domenico offers cement driveways, we specialize in decorative solutions that will wow anyone who drives up or passes by.